Events
Pre Covid-19, our meetings used to be held in the Lesser Hall, Cowbridge.
However, we are now moving into the virtual world and will be holding meetings via 'ZOOM' for the foreseeable future.
Talks will still start at 7:30 pm and are on the
first Friday

of each month, as before. Please note that the AGM on 2nd October starts at 7:00 pm.

Members will have been contacted by email with an update and with our Newsletter - and the good news that Membership Fees have been waived for the current period of 2020-21.

See below for our programme of events.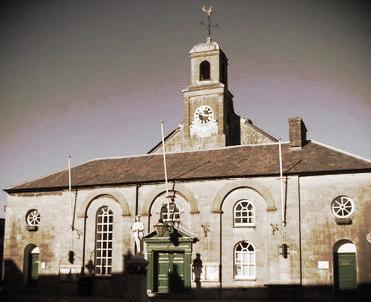 2020 Meetings
Via 'Zoom'
Please bear with us if we encounter technical difficulties. We will do our best to keep our Society going and we look forward to a time when we can all gather together again in the usual way.
Friday 2nd October: AGM at 7:00 pm
The AGM was postponed in May due to Covid-19. It is now scheduled to take place via 'Zoom' and members will be sent an email link on the day. You will be able to join the meeting from 6:40pm for a prompt 7:00pm start.
This will be followed by a film lasting 51 minutes:
Cowbridge Physic Garden. 2004-08 Royal Launch

By: MIKE WILCOCK
Mike Wilcock has very kindly allowed us to show a film he made about the development of the Cowbridge Physic Garden from its days as an abandoned tree nursery to its present glory.
Friday 6th November at 7:30 pm
The Rebecca Riots and rural protest in South Wales
Speaker: CHRIS TURNER
Chris Turner was originally scheduled to present his Talk in April this year. He has kindly agreed to give his Talk via Zoom.
Friday 4th December at 7:30 pm
The Land of Song

Speaker: DEAN POWELL
With virtual wine and mince pies to follow. Alas, there won't be any real ones this year unless you arrange to have them in your own living room!
Friday 8th January at 7:30 pm

Welsh Heroes: The Statues in Cardiff City Hall
Speaker: BRIAN DAVIES
Friday 5th February at 7:30 pm

"You in your small corner, me in mine." Some history of The Limes, Cowbridge
Speaker: DICK BUSWELL
Friday
5th March at 7:30 pm
Early Medieval Landscapes in the Vale
Speaker: ANDY SEAMAN
Saturday 13th March
We would normally be meeting for an outing to celebrate Charter Day but sadly this is not possible during the Covid era.
However, we look forward to meeting on Zoom at 2pm to discuss answers to the History Society Quiz that has been emailed to members.
Friday 9th April 2021 at 7:30 pm
In the Footsteps of Henry of Monmouth
Speaker: DEBORAH FISHER
Friday 7th May 2021 at 7:00 pm
AGM
Followed at 7:30 pm by:
Following in the Footsteps of Henry Tudor
Speaker: PHIL CARADICE