Events
Talks will be held in the Lesser Hall, Cowbridge, on the first Friday of each month.
Depending on any Covid-19 rules or other government restrictions: Talks will be held either in person or by Zoom. The Talks in January and February are scheduled to be held via Zoom, for which a link will be sent to members.
For our current guidelines when attending Talks in the Lesser Hall, please click here.
Talks will still start at 7:30 pm but please note that the AGM on 6th May 2022 starts at 7:00 pm.
See below for our programme of events.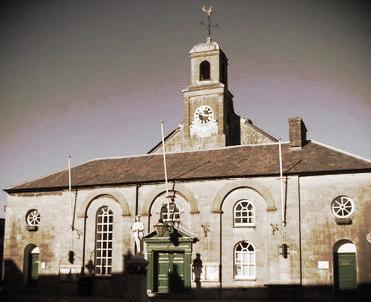 Friday 1st October at 7:30 pm
The World whistled their Melodies
Speaker: GRIFF HARRIES
Friday 5th November at 7:30 pm
My Grandfather was a Milk Courier

Speaker: GWERFYL GARDNER
Friday 3rd December at 7:30 pm
A History of Christmas in Modern Britain

Speaker: MARTIN JOHNES
Followed by mince pies and wine if we are meeting in person.
Friday 7th January at 7:30 pm - via ZOOM

The Plant Hunters

Speaker: ANTHEA GUTHRIE

Friday 4th February at 7:30 pm - via ZOOM

The Pettigrews: The Family that Landscaped Cardiff

Speaker: ROSIE JAMES

Friday 4
th March at 7:30 pm
Parties, Passion and Politics in 1950s Wales

Speaker: GARETH THOMAS

Sunday 13th March
Charter Day Celebrations
Details to be announced nearer the time.
Friday 1st April at 7:30 pm
A Brief History of Medical Practice in Cowbridge

Speaker: CHRIS TURNER
Friday 6th May at 7:00 pm
AGM
Followed at 7:30 pm by:
Toll Roads and Trusts in South Wales

Speaker: DICK BUSWELL