Events
Meetings are held in:
The Lesser Hall, Town Hall, Cowbridge CF71 7DD
Talks start at 7:30 pm and are on the
first Friday

of each month, except in February when the talk will be held on the 14th. The May meeting will begin with the AGM at 7 pm. Refreshments are usually served after the talks.
Meetings are FREE for members. Non-members are welcome to attend for £1.50.
New members are welcome to join any time: at just £7.50 per annum.
Advance notice of our meetings can usually be found in the GEM newspaper in the preceding week.
See below for our programme of events.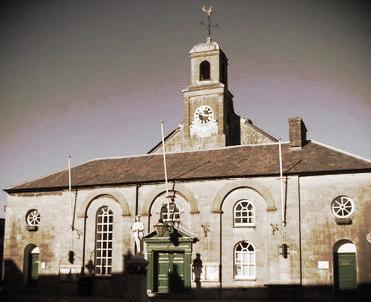 2019 Meetings
Lesser Hall, The Town Hall, Cowbridge
Friday 4th October at 7:30 pm
Iolo Who?
Speaker: GARETH THOMAS
Friday 1st November at 7:30 pm
On the Edge – The Story of the Welsh Side of the Severn Estuary from Chepstow to Nash Point
Speaker: ROSEMARY SCADDEN
Friday 6th December at 7:30 pm
Llantrisant – History of the Hilltop
Speaker: DEAN POWELL
With wine and mince pies to follow.
2020 Meetings
Lesser Hall, The Town Hall, Cowbridge
Friday 3rd January at 7:30 pm
Llanilltud Fawr – Some Insights into a Celtic Christian Community
Speaker: PHILIP MORRIS
Friday 14th February at 7:30 pm
Evan Thomas and his Lamps
Speaker: BRIAN DAVIES
Friday 6th March at 7:30 pm
"Are you Being Served?"
Speaker: GWERFYL GARDNER
Friday 13th March
CHARTER DAY CELEBRATION
Insole Court – Talk, Tour and Lunch
Meet at Insole Court, Llandaff, at 11:00 am for John Prior Morris' presentation on Fred Insole. This will be followed by lunch.
Total cost, including lunch, is £18.
Friday 3rd April at 7:30 pm POSTPONED
The Rebecca Riots and Rural Protest in South Wales
Speaker: CHRIS TURNER
Friday 1st May: AGM at 7:00 pm POSTPONED
Followed at 7:30 pm by:
Early Medieval Landscapes in the Vale
Speaker: ANDY SEAMAN