Events
Meetings are held in:
The Lesser Hall, Town Hall, Cowbridge CF71 7DD
Talks start at 7:30 pm and are on the
first Friday

of each month, October to May. The May meeting will begin with the AGM at 7:00 pm. Refreshments are usually served after the talks.
Meetings are FREE for members. Non-members are welcome to attend for £1.50.
New members are welcome to join any time: at just £7.50 per annum.
Advance notice of our meetings can usually be found in the GEM newspaper in the preceding week.
See below for our programme of events.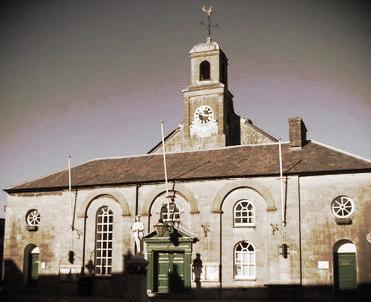 2018 Meetings
Lesser Hall, The Town Hall, Cowbridge
Friday 5th October at 7:30 pm
Victorian Grangetown – From Grange to Town
Speaker: RAY NOYES
Friday 2nd November at 7:30 pm
"The 11th Hour of the 11th Day of the 11th Month" –
Armistice Day 1918
Speaker: DON GERRARD
Friday 7th December at 7:30 pm
From Cesspit to WC; from Well to Tap – Sewage and Water Supply in Cowbridge
Speaker: DICK BUSWELL
With wine and mince pies to follow.
2019 Meetings
Lesser Hall, The Town Hall, Cowbridge
Friday 4th January at 7:30 pm
The Long Road to Women's Suffrage
Speaker: ELIN JONES
Friday 1st February at 7:30 pm
"Mad, Bad and Dangerous to Know"
Speaker: PATRICIA PRICE
Friday 1st March at 7:30 pm
Button Gwinett and his Links with Cottrell
Speaker: CHRIS YOUNG
Wednesday 13th March
CHARTER DAY CELEBRATION and Lunch
We will be meeting at 11.30am at Fonmon Castle for a tour followed by a hot lunch. The total cost will be £20.
Friday 5th April at 7:30 pm
Iolo Who?
Speaker: GARETH THOMAS
Friday 3rd May: AGM at 7:00 pm
Followed at 7:30 pm by:
The Lave Netsmen of Wales
Speaker: DYLAN JONES