Events
Meetings of the Cowbridge History Society are normally held on the first Friday of each month, October to May, in:
Lesser Hall, The Town Hall, Cowbridge CF71 7DD
Meetings start at 7:30 pm and are FREE for members. Non-members are welcome to attend for £1.50. Refreshments are usually served after meetings.
New members are welcome to join any time: at just £7.50 per annum.
Advance notice of our meetings can usually be found in the GEM newspaper in the preceding week.
See below for our programme of events.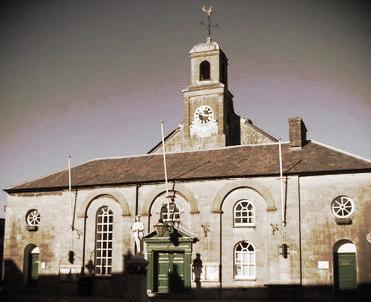 2017 Meetings
Lesser Hall, The Town Hall, Cowbridge
Friday 6th October at 7:30 pm
A Journey along the Thaw Valley
Speaker: CHRIS YOUNG
Friday 3rd November at 7:30 pm
At the Grave of Henry Vaughan: a 1924 Road Trip
Speaker: DEBORAH FISHER
Friday 1st December at 7:30 pm
A Walk around the Dyffryn Estate.... NOT the one at St Nicholas!
Speaker: BRIAN DAVIES
With wine and mince pies to follow.
2018 Meetings
Lesser Hall, The Town Hall, Cowbridge
Friday 5th January at 7:30 pm
The Dissenters, Part III: The 19th Century. Toleration at Last. Non-Conformist Academies and the Growth of Science Education
Speaker: DON GERRARD
Friday 2nd February at 7:30 pm
The Parish Churches of the Lordship of Gower
Speaker: JEFF CHILDS
Friday 2nd March at 7:30 pm
From Cesspit to WC; from Well to Tap: Sewage and Water Supply in Cowbridge
Speaker: DICK BUSWELL
This meeting will be re-scheduled in the autumn; it had to be postponed due to heavy snow!
Monday 13th March
CHARTER DAY CELEBRATION
Outing to Castle Farmhouse, St Georges Super Ely, followed by lunch at the Three Horse Shoes in Peterston Super Ely
This Grade I listed building was originally a medieval castle, which was converted to a two storey manor house and then a farmhouse.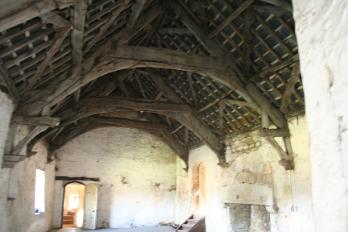 Friday 6th April at 7:30 pm
'King of all Balloons': The First Aerial Crossing of the Bristol Channel and Other Early Aerial Adventures over Wales
Speaker: MARK DAVIES
Friday 4th May: AGM at 7:00 pm
A copy of the Chairman's Report for 2017-18 can be downloaded here.
Followed at 7:30 pm by:
The Welsh Religious Revival of 1904/05
Speaker: CHRIS TURNER