Events
Meetings of the Cowbridge History Society are normally held on the first Friday of each month, October to May, in:
Lesser Hall, The Town Hall, Cowbridge CF71 7DD
Meetings start at 7:30 pm and are FREE for members. Non-members are welcome to attend for £1.50. Refreshments are usually served after meetings.
New members are welcome to join any time: at just £7.50 per annum.
Advance notice of our meetings can usually be found in the GEM newspaper in the preceding week.
See below for our programme of events.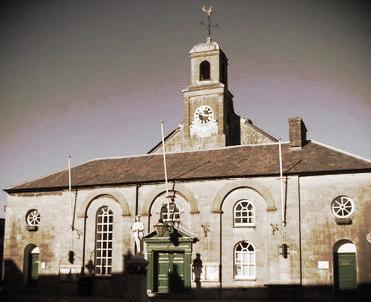 2015 Meetings
Lesser Hall, The Town Hall, Cowbridge
Friday 2nd October at 7:30 pm
1815: Britain, Europe and Waterloo
Speaker: DON GERRARD and PATRICIA PRICE
Friday 6th November at 7:30 pm
Roman Catholics in South Wales in an Age of Persecution, 1603 – 1689
Speaker: ROBERT MATTHEWS
Friday 4th December at 7:30 pm
Dispelling the Myths: The Career of Henry V, Agincourt and Shakespeare's Hidden Agenda
Speaker: DEBORAH FISHER
With wine and mince pies to follow.
Wednesday 9th December at 7:30 pm - doors open at 7:10 pm
Film Show: Henry V
The 1989 film, directed by and starring: KENNETH BRANAGH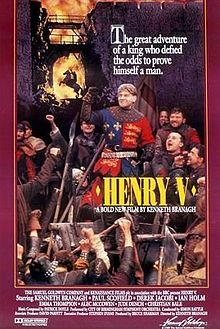 Tickets £4 on the door or from the Town Clerk's Office
All welcome!
Ice creams!
2016 Meetings
Lesser Hall, The Town Hall, Cowbridge
Friday 8th January at 7:30 pm
Cartooning the First World War
Speaker: CHRIS WILLIAMS
Friday 5th February at 7:30 pm
The Garden Suburbs of South Wales
Speaker: DICK BUSWELL
Friday 4th March at 7:30 pm
The Enigma of Richard III
Speaker: RALPH GRIFFITHS, Prof Emeritus of Medieval History
Sunday 13th March at 10:30 am
CHARTER DAY CELEBRATION
Llansannor Court and St Senwyr's Church
With lunch at The Red Fox, Penllyn

Friday 1st April at 7:30 pm
Dyffryn and the Cory Family
Speaker: GWERFYL GARDNER
Friday 6th May: AGM at 7:00 pm
followed at 7:30 pm by:
Protestant Dissent in an Age of Persecution, 1484–1660
Speaker: DON GERRARD